PARTNERS
Shader
Shader is an animation studio located in Helsinki that produces a wide range of high-quality animations meeting various needs.
Shader's portfolio includes product and space visualisations, children's animations, corporate and service presentation videos, as well as visual content design and productions for events and various media.
Megamap was jointly implemented by Shader and Lux Helsinki in the bell tower of Helsinki Cathedral.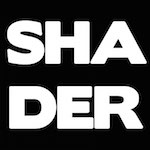 Sun Effects
Sun Effects is a design and production collective from Helsinki specialising in light effects and visualisations. Sun Effects has been in charge of the programme, production and implementation of Lux Helsinki since 2012. The collective's other projects include the Flow Festival, the startup event Slush and the Linnanmäki carnival of light. Its work has been exhibited in more than thirty countries and on five continents.
Installation Candy House at the Ateneum façade will be created by Sun Effects.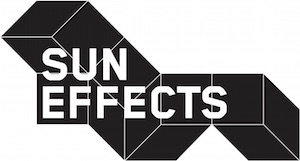 IN COLLABORATION WITH
Radio Helsinki
Radio Helsinki is the voice of the city. It is a local radio station which offers music chosen by the cream of music journalists. Programme makers include the following: Jyrki "Njassa" Jantunen, winner of the Suomi prize; Lasse Kurki, opinion former on the music scene; and musician Paperi T. In addition to a high-quality playlist, Radio Helsinki broadcasts topical talk shows on a weekly basis.

Bright
Bright Finland is Finland's leading event technology expert and the technology provider for Lux Helsinki.
Bright Finland's core competencies lie in the design of light, sound and image technology, as well as in technical solutions, equipment hire, importing and sales. In addition to corporate, sports and festival events, the company is involved in a range of theatre and television productions. Bright Finland also implements graphical content production, video productions and webcast services.
Bright Finland is part of the Nordic Bright Group, which provides full-time employment for over 350 experts.
It is also part of the AV Alliance, a global network of the best audio-visual companies in the sector. A strong partner network enables Bright Finland to provide its clients with high quality services in various parts of the world.