University of Helsinki, Porthania




Rémi Brun

:

Loopy Lou

Address: Yliopistonkatu 3

Loopy Lou is a work about the beauty of movement. It consists of a figure, jumping over a skipping rope, whose movements are created by just a few LED lights. This light sculpture works from any viewing angle. Lose yourself in the hypnotic movement of the rope – and feel like a child again!

The work is dedicated to the artist's daughter, whose movements were recorded for the piece when she was eight. People who know the girl say that Loopy Lou's movements are clearly identifiable.

Loopy Lou featured in the Staro Rīga Light Festival in 2014.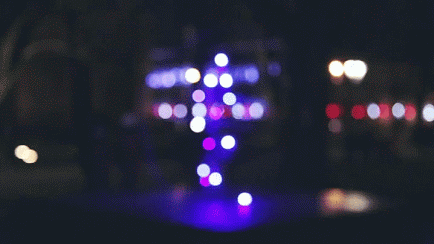 Performance time: 5 pm – 10 pm
Rémi Brun (b. 1964) lives and works in Paris. In his own words, Brun is a movement engineer who has specialised in capturing motion for over 20 years. He has come to see movement as a material in its own right, independent of its matter, shape, sound and colour. His sculptures capture movement such as the pirouette of a ballerina or the predatory sprint of a panther.